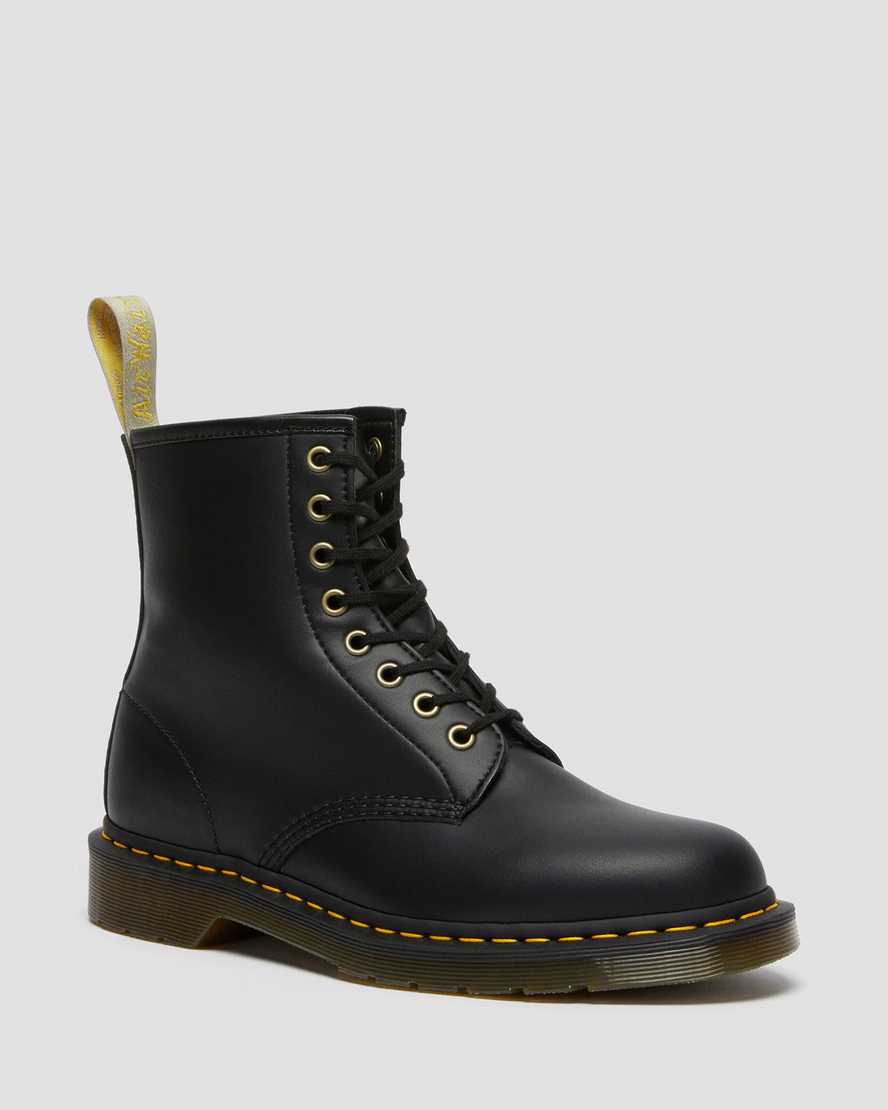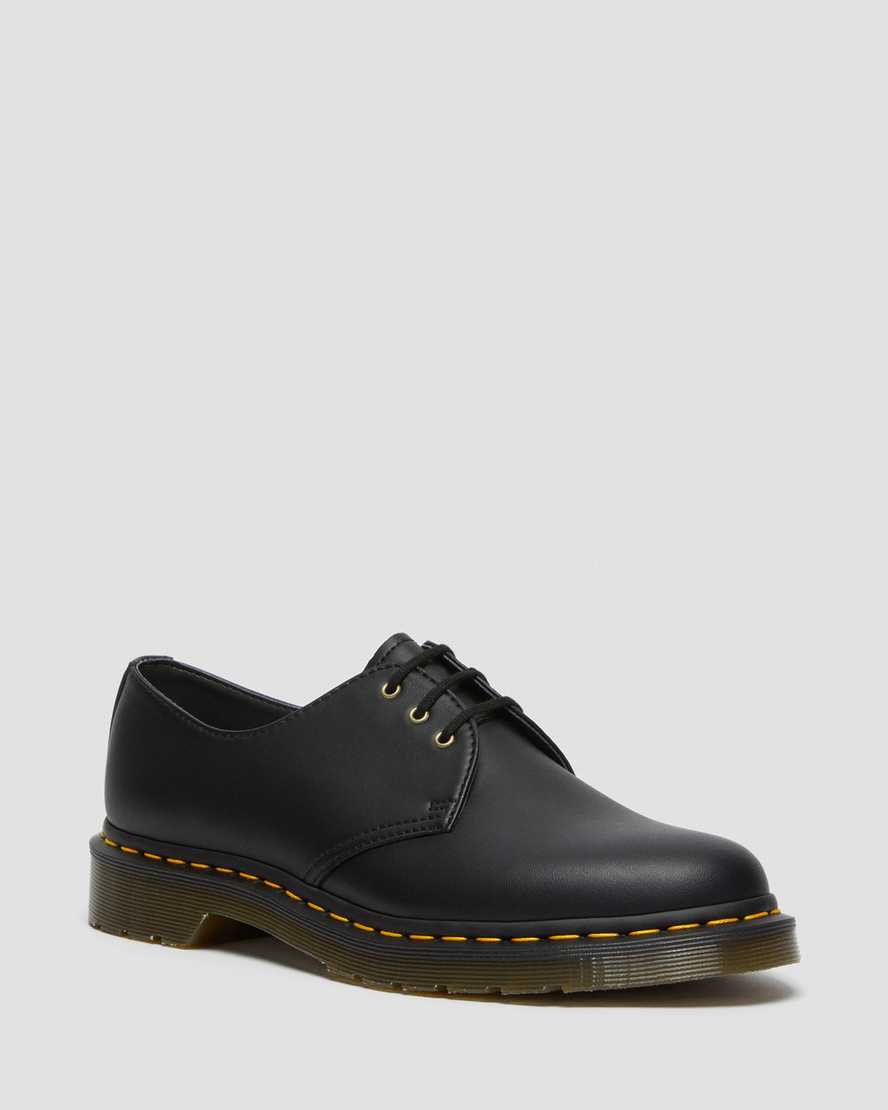 Finally got your hands on a pair of vegan Dr. Martens? The next step is making sure they stay in great condition for as long as possible! Dr. Martens boots are known for their durability, and the brand has invested heavily in making sure its vegan leather is also tough and sturdy. Nevertheless, it pays to have a few tricks up your sleeve for keeping your Docs looking shiny and fresh.
Keeping Your Vegan Doc Martens in Great Condition
Dr. Martens, sometimes called Doc Martens, are some of the most popular boots in the world – and it's no surprise! They're classic, cool and comfortable (once you've broken them in, of course, but we'll get onto that) and look brilliant with formal suits and jeans, casual dresses and dungarees. No matter your sense of style, you'll be able to rock a pair.
And, when you keep them in great condition, your vegan boots will last a long time. Not only is this great for your pocket, but it also helps to ensure the planet isn't overrun with damaged, decaying shoes. Here are our top tips for keeping your vegan Dr. Martens boots in the best condition for as long as possible.
How to Care for Vegan Doc Martens
Wondering how to care for your vegan Doc Martens? We've got you covered!
Note: The dedicated Dr. Martens shoe care kit is not suitable for vegans. Many shoe care kits contain brushes, pads and products that contain animal-derived ingredients and byproducts, so don't forget to double-check before you buy.
Clean your vegan Dr. Martens regularly
This may sound obvious, but it's a tip that many people overlook. Cleaning your vegan Dr. Martens regularly will keep your shoes looking shiny, but it'll also remove any debris that could end up scratching and wearing the vegan leather.
It's particularly important to wipe them with a soft, damp cloth (or wet wipe, but this is less environmentally friendly) if you've been walking through dusty, gravelly or wooded areas.
Plus, if you wipe and clean your shoes regularly, you'll be able to spot the signs of wear and tear much more quickly. You'll then be able to repair them, if necessary, before the problem develops further.
Stay away from abrasive materials
When wiping your shoes, try not to use anything harsh or abrasive. A microfibre cloth will do the trick when it comes to removing dirt from vegan Doc Martens. Make sure you're gentle when removing patches of dirt, as this will prevent any stones or dust particles from scratching the faux leather.
You should also stay away from harsh cleaning chemicals. Warm water should be enough to keep your vegan Dr. Martens looking great!
Protect them against the elements
According to the Dr. Martens website, it's crucial to protect your vegan boots against the elements.
Of course, Docs are ideal for all types of weather – they're breathable enough to keep your feet cool in the summer and waterproof enough to keep your feet warm and dry in the winter months.
However, when it comes to cleaning and storing vegan Dr. Martens, you should keep them dry and avoid letting them sit in direct sunlight. You can do this by gently towel-drying your boots when you come in from the rain, and storing them on a shoe rack or cupboard that isn't sun-facing.
Vegan Dr. Martens may also begin to crack if they're exposed to heat too often. On the hottest days of the year, try to keep your feet in the shade or leave your Docs at home.
How to Break In Your Vegan Dr. Martens
Vegan leather may not be as durable as real leather, but it's generally much softer and more supple. This means it's often easier to break in a pair of vegan Doc Marten boots or sandals, although you may still experience a bit of rubbing and discomfort.
Note: Wearing Dr. Martens heel grips is often recommended while you get used to your new shoes, but these are made from suede. Luckily, you can buy vegan-friendly heel grips online or in most shoe shops.
Wear thick, tight socks
Wearing a pair of thick socks is a simple yet effective way to add a protective layer between your skin and boots. It's also key to ensure they're fairly tight, as this will keep them in place as you walk. Socks that lose their elasticity and move around can actually contribute to your skin rubbing, so you certainly don't want that. Hiking socks are a great bet, as these are thick, breathable and designed to stay in place.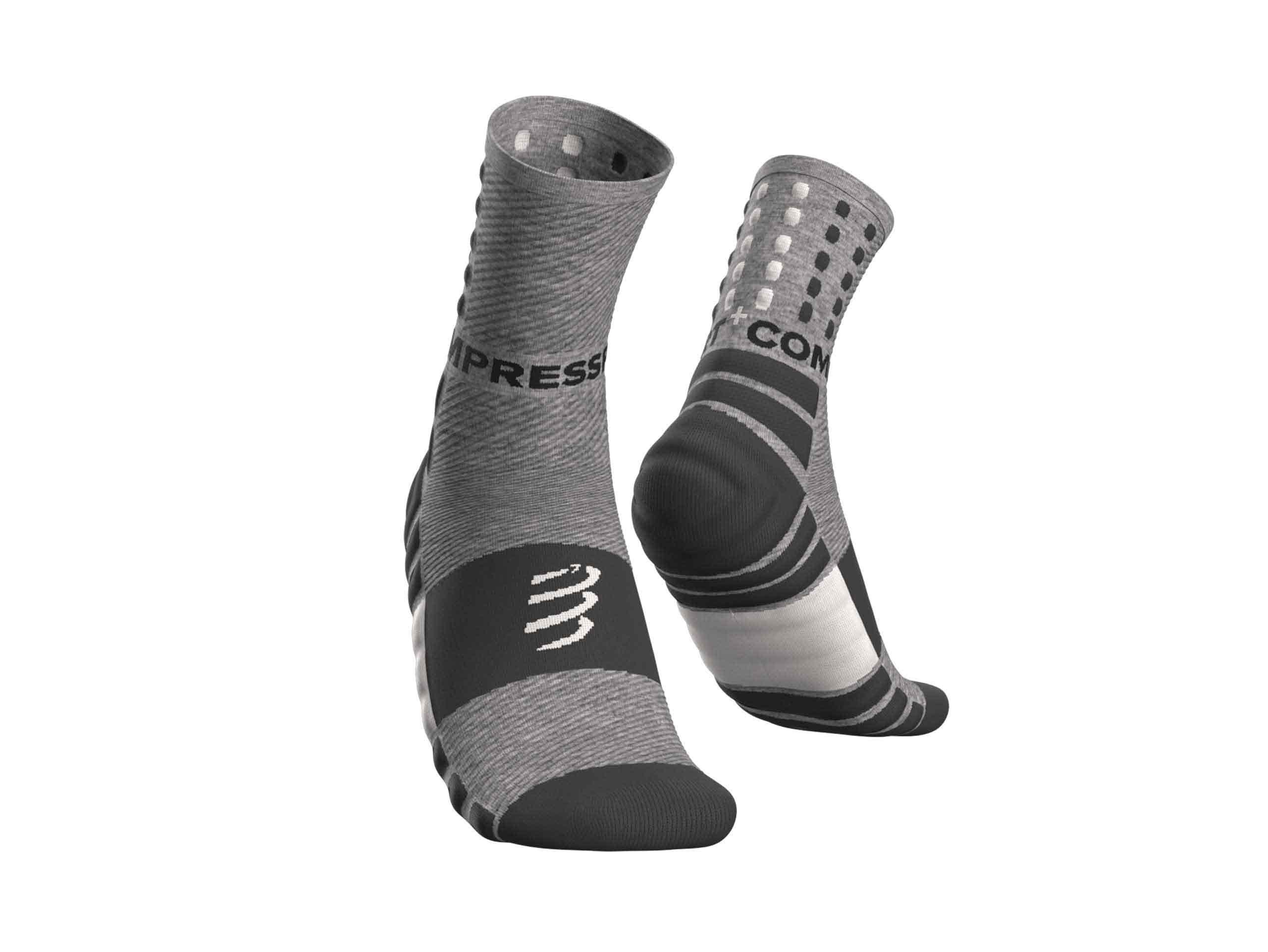 Massage your shoes
Your vegan Dr. Martens boots will only become more supple as you wear them, but you can also cheat! By massaging them regularly, you'll notice that the vegan leather will start to relax a little. You can even do this while watching TV or listening to music.
Wear your vegan Doc Martens around the house
Whenever you get a new pair of shoes, wearing them around the house before you venture outside is key! You'll be able to stretch them slightly, figure out the pain points (and prepare with toe or heel grips) and take them off if you're developing blisters. Whether you're doing the laundry or cooking dinner, wear your Docs and you'll soon get used to them.
Be careful not to wear them in the garden, however, as any scuffs and marks you develop will make it difficult to return them.
Great Alternatives to Doc Martens Vegan Boots
Dr. Martens are fantastic, but we've also got a range of guides to help you find gorgeous vegan boots from other brands. If Doc Martens aren't for you, perhaps you'd like a pair of vegan Timberlands, Chelsea boots or walking shoes? No matter what, we've got you covered.
Have you got a pair of vegan Doc Martens? What are your top tips for taking care of them and wearing them in? Get in touch to let us know!