At Vegomm, we're here to help you discover which of the UK's favourite beauty brands are cruelty-free and vegan. Now, we're turning our sights to one of the world's best-loved skincare companies – La Roche-Posay. With celebrity fans like Sarah Jessica Parker, Anne Hathaway and Alexa Chung, it's no surprise that this French skincare brand has made a name for itself – but is La Roche-Posay cruelty-free and vegan in 2022?
Here, we take a deep dive into whether La Roche-Posay is cruelty-free and highlight some of the best vegan products on the market right now – with everything from skin-plumping serums to hydrating moisturisers with added sun protection.
Is La Roche-Posay Cruelty-free?
No. We're sorry to tell you that La Roche-Posay isn't cruelty-free, and therefore won't be making it onto our list of ethical makeup brands.
When it comes to the reason why La Roche-Posay isn't cruelty-free, it's a tale as old as time. Like many other makeup brands, such as NARS, Benefit and MAC, La Roche-Posay sells its products in mainland China – where many products are legally required to be tested on animals.
Although China has taken steps to move away from this inhumane and unnecessary rule, it hasn't outlawed cosmetics animal testing altogether. Therefore, it's likely that many brands exporting products to China are paying third parties to test them on animals.
This includes La Roche-Posay, which means we can't consider it cruelty-free.
Is La Roche-Posay Vegan?
No, La Roche-Posay isn't vegan, either.
A brand can only be considered vegan if it eradicates animal cruelty and exploitation from its supply chain, which La Roche-Posay hasn't done. And, in addition to selling products in countries where animal testing is required, many creams and moisturisers from La Roche-Posay contain animal-derived ingredients.
Many La Roche-Posay products are packed full of chemicals and ingredients with impossible-to-pronounce names, so it's difficult to look for vegan formulas. However, until La Roche-Posay promises to make animal testing a thing of the past, they're unlikely to create a huge vegan fan base.
La Roche-Posay & L'Óreal Paris: A Cruelty-free Partnership?
La Roche-Posay is also part of L'Óreal Paris, which is neither cruelty-free nor vegan. Although the brand claims to be against animal testing, it admits that its products will be subject to animal experimentation when sold in countries where it's a legal obligation to do so.
However, L'Óreal Paris also says:
"L'Oréal has been the most active company working alongside the Chinese authorities and scientists for over 10 years to have alternative testing methods recognised, and permit the cosmetic regulation to evolve towards a total and definite elimination of animal testing."

L'Óreal Paris
It's great to read that a company with the influence and audience of L'Óreal Paris is working alongside the Chinese government to rally against animal testing. However, while brands continue to allow their products to be tested on by third parties, it's difficult to believe their claim that they're committed to a world without animal experimentation.
Vegan & Cruelty-free Alternatives to La Roche-Posay Products
Everyone wants to protect their skin, but you don't need to shop at La Roche-Posay to do so! We've searched for brilliant vegan alternatives to some of their most popular lines and products, from La Roche-Posay sunscreen dupes to after sun creams with cruelty-free formulas.
Daily Sunscreen Invisible Shield from Glossier
La Roche-Posay is known for its range of sumptuous skincare products with added sun protection, but there are plenty of great alternatives that are both vegan and cruelty-free. This lightweight suncream from Glossier offers a non-greasy formula that won't feel too heavy or cakey on your face. Plus, with SPF 30, it's a great dupe for La Roche-Posay's famous sunscreen, Anthelious Ultra-Light Invisible Fluid.
One of La Roche-Posay's unique selling points is that its products are tested by dermatologists, but you'll be pleased to know that this daily suncream from Glossier also ticks this box. You can get your hands on it here.
Bee Free Lip Balm from Eco Lips
It's difficult to find hydrating lip balms without beeswax, but Eco Lips is here to save the day with its range of Bee Free lip care products. They're 100% vegan, available in a range of great scents and flavours, and promise to keep your lips feeling silky smooth and supple.
If you've been searching for a vegan and cruelty-free alternative to Nutritic Lips from La Roche-Posay, the Bee Free range is the one for you. You can explore the many flavours on offer here.
HALO Gentle Foaming Skin Cleanser from Oodee
Want bright and beautiful skin? Then it's time to try the HALO Gentle Foaming Skin Cleanser from Oodee, found here. With a formula that's blended to purify your pores and keep your skin clear from dirt and other nasties, this cleanser is the ideal substitute for La Roche-Posay's Toleraine Softening Foaming Gel Cleanser.
Oodee really uses the power of plants, with rice protein, lentils and prickly pear amongst the ingredients listed in this cleanser. It's also free from all 14 food allergens and 26 fragrance allergens!
The Ordinary's Hyaluronic Acid + B5
Hyaluronic acid is being touted as today's must-have beauty product, with many people swearing by it to achieve supple and richly hydrated skin. However, what many people don't realise is that not all hyaluronic acid-based skin products aren't vegan-friendly. Luckily, The Ordinary is here with its Hyaluronic Acid + B5 serum that promises "multi-depth hydration and visible plumping". It's also oil-free, silicone-free and gluten-free, alongside being vegan and cruelty-free.
So, if you've been looking for a replacement for the Hyalu B5 Hyaluronic Acid Serum from La Roche-Posay, this could just be the perfect pick for you.
Vitamin C SPF 30 Moisturising Face Lotion from The Body Shop
Finding a truly hydrating moisturiser with added UV protection doesn't have to be difficult with The Body Shop's range of vegan products. Like La Roche-Posay's Toleriane Facial Moisturiser, The Body Shop's Vitamin C Moisturising Face Lotion promises to illuminate your skin from within. And, with added SPF, it'll help protect your body's largest organ against harmful UV rays.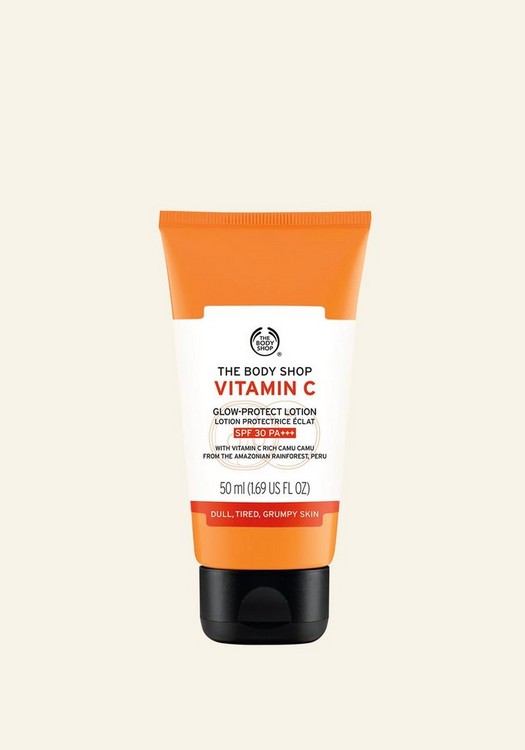 Unlike La Roche-Posay's Toleriane Facial Moisturiser, however, this product is both vegan and cruelty-free. You can buy it from your local The Body Shop or get your hands on it online, here.
Do you think La Roche-Posay will go cruelty-free and vegan soon? What are your favourite moisturiser, serum, lip balm and sunscreen dupes? Let us know!